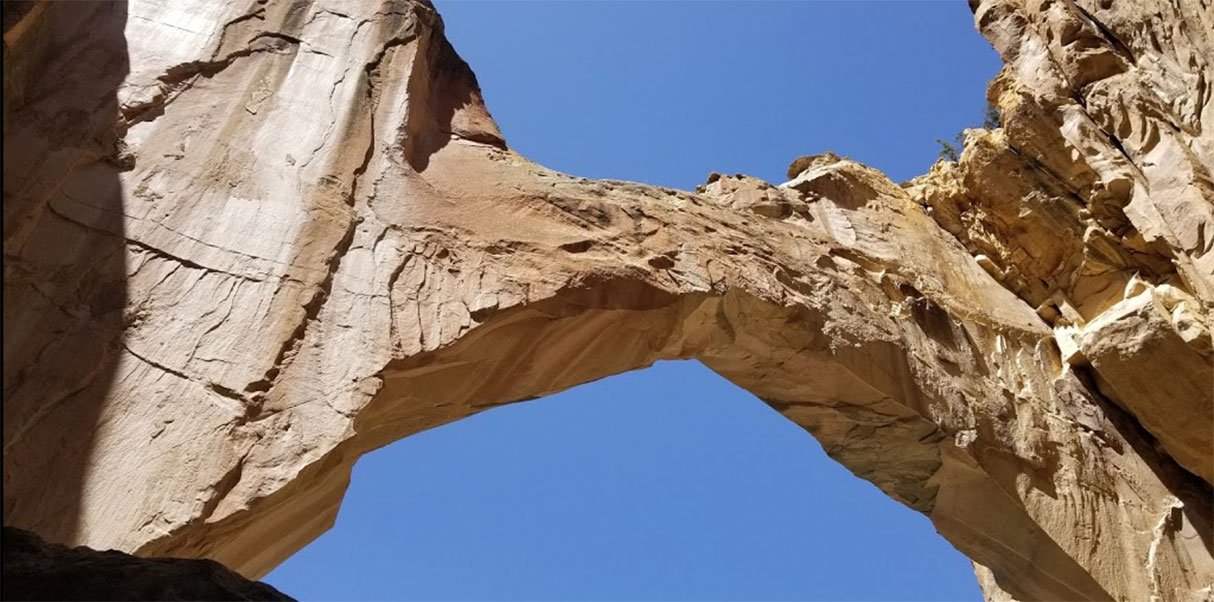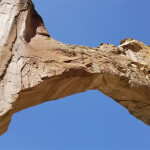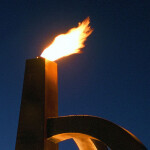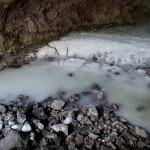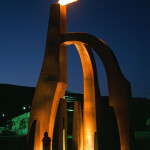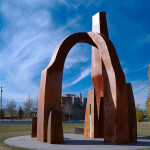 Fire and Ice, Grants, NM
Scale: 28 feet high, 30 feet diameter plaza ~ Materials: Rusted steel, gas flame
Grants is a gateway to exploration in the land of "Fire and Ice." Inspired by local volcanic and ice cave formations, the sculpture places Grants as the intersection of nature, culture and history.
The 30' diameter plaza gives voice to stories of indigenous Native American, Anglo and Spanish cultures and communities.
A Personal Story
This sculpture was designed by Nature. When I was asked to create a monumental piece for this "Land of Fire and Ice," I looked to the nearby Ventana Natural Arch, to the now-extinct volcanos that spewed fiery lava and to their neighboring ice caves where Native Americans took refuge from intense summer heat. You can see the arch in the sculpture, touch the ice in a subtle stacked-glass panel and feel the heat as a giant flame leaps from above!
Creating the sculpture's arch are three legs, one for each of the three main populations, 1/3 Native American, 1/3 Anglo and 1/3 Hispanic. At the dedication, each told stories of growing up in this desert country; the mayor of Grants represented the Anglos, a world-famous photographer of the stars represented Native Americans and an Hispanic farmer told stories of their three generations as carrot farmers.
Nature is always the best collaborator!