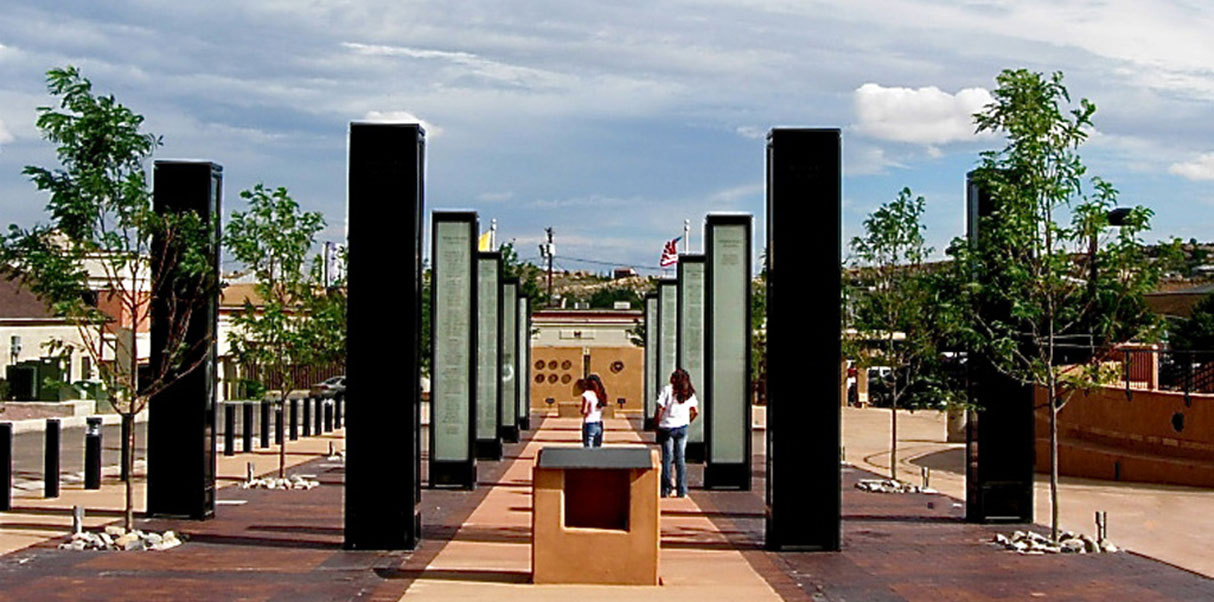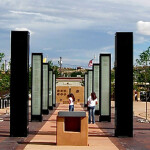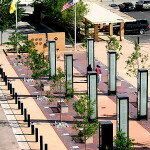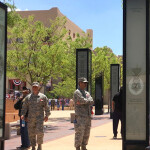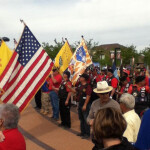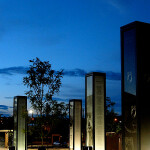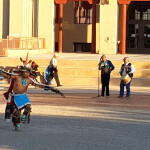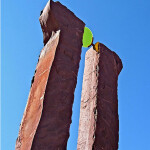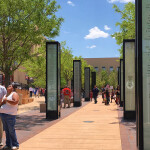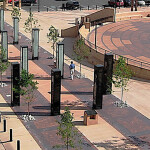 Gallup Memorial Plaza, Gallup, NM
Scale: Two city blocks, ~ Materials: Steel, printed glass, dichroic glass, stone
Every Memorial Day thousands of soldiers and civilians gather at The Gallup, New Mexico War Memorial. Together with landscape architects and city planners, Firefly Studio created a two-square-block War Memorial honoring the brave Gallup residents who gave their lives to protect our freedoms. Monumental pillars with printed & lighted glass panels bring reality to the toll in Gallup.
The accompanying Sun Daggers, above a 60-foot dancing circle, honor Navajo Code Talkers and other Native Americans, as shadows move across bronze markers that identify local stories.
Click here to see more photos and read about the Navajo Code Talkers Memorial.
A Personal Story
The City of Gallup planned to sell bricks bearing the names of Gallup veterans who served in Armed Forces. Their idea was to embed the bricks near the new Justice Center.
But as a veteran myself, I found it undignified to have the public walk over the names of these servicemen.
Instead, I proposed that vets be honored by placing every name in gracious glass towers, according to the conflict. Their names are backlit and easily read by loved ones day and night. By the way, we also asked the city fathers not to charge a fee to those who served their country.
We continue to update the pillars annually, honoring the newly fallen and deceased, and always feel honored when those thousands of men, women and children visit to pay their respects.