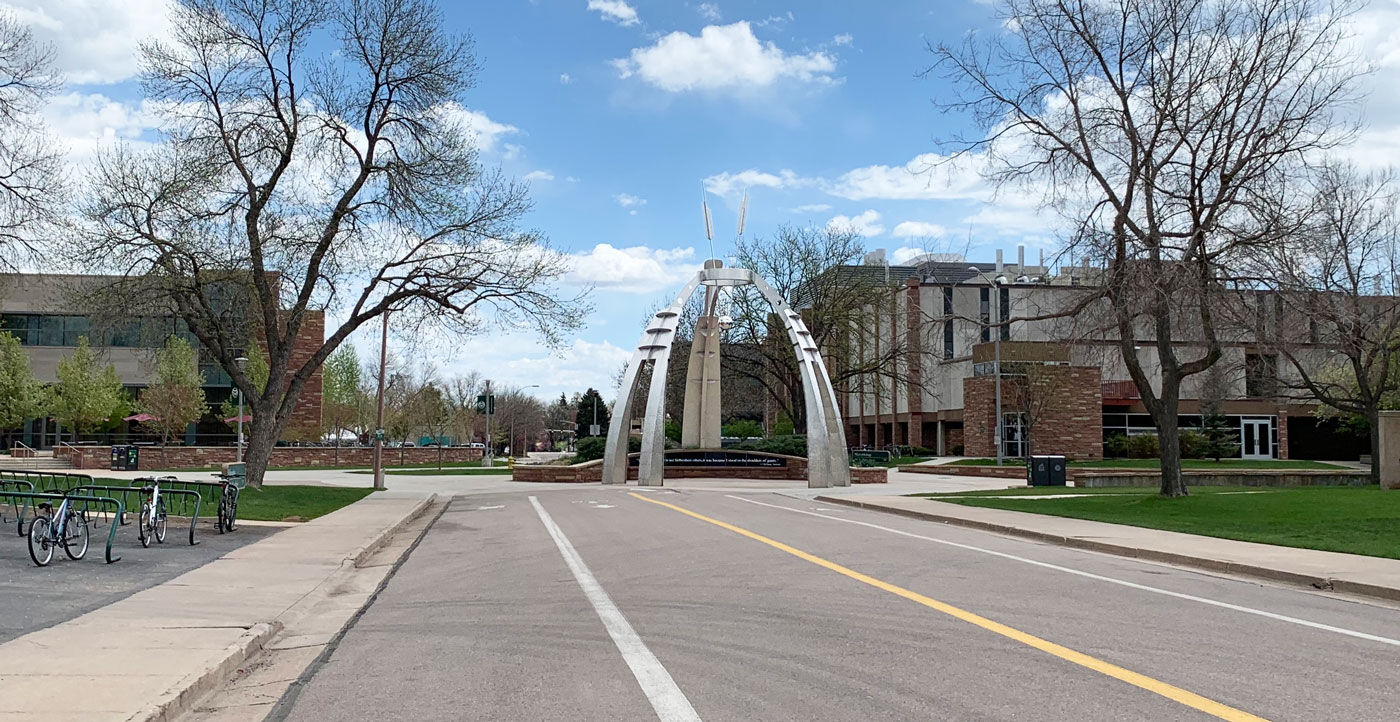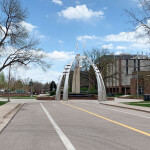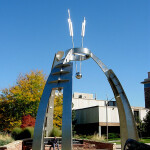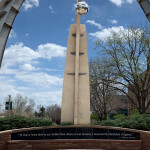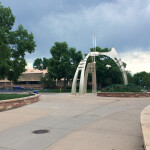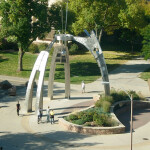 Newton's Corner, Colorado State University (Engineering & Science Bldg)
Scale: 40 feet high, ~ Materials: stainless steel ~ 2002
This student gathering space reflects the values of physics, science and engineering. The stainless steel kinetic sculpture is inspired by Newton's law of gravity. A quotation from Sir Isaac Newton is sandblasted into the gathering area, "If I have been able to see further than others, it was because I stood on the shoulders of giants."
A polished stainless sphere moves slowly back and forth with the wind, always returning to center, the neutral position. Commissioned by Colorado Council for the Arts.
A Personal Story
Surrounded by science, engineering and physics labs, Newton's Corner rises on a campus intersection with lots of student and faculty traffic. But how do you honor those different disciplines with one dramatic piece? By blending physics and kinetics with art.
The answer was a Calder-like kinetic sculpture we thought Isaac Newton would have appreciated. It stands 40 feet high and remains in constant motion as a stainless steel orb sways back and forth in the wind until gravity does it job and takes over, making the sphere settle. Until the wind begins the motion again.
People who see this work often make reference to the quotation etched in the bench seating. And I hope students might stop to think about whose shoulders they will find to stand on during their lifetimes.