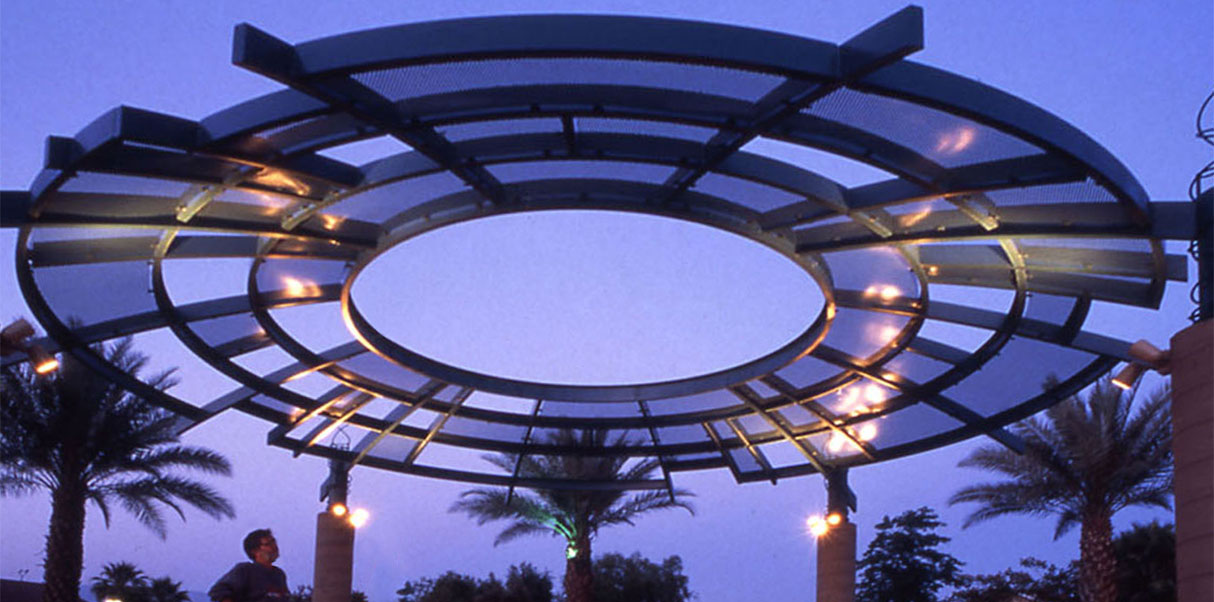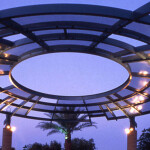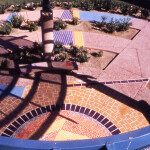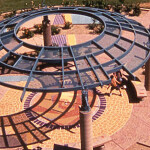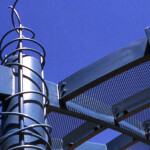 Rose Garden Community Center, Palm Springs CA.
Scale: 22 feet H, 30 feet Dia. ~ Materials: Steel, Mosaic & Commemorative Tiles
Palm Desert planned a beautiful rose garden the public could visit and enjoy. But sometimes it gets really hot there, so they commissioned this large shade. We looked to local indigenous culture for an idea, and the structure was inspired by Cahuilla Indian openwork basketry. The Native work is remarkable for its small number of weaves, forms and materials.
The shelter offers respite from the sun during the day and a warmly lit resting or gathering place in the evening. Centered around colorful rose garden paths of mosaic, tile and rose poetry, the public purchased personalized tiles to honor loved ones.
A Personal Story
The community of Palm Desert wanted a sculptured canopy to provide shelter from the sun, within its Rose Garden. They had already asked citizens to purchase commemorative tiles to honor loved ones.
Our crew of skilled installation workers arrived with a loud boom box, lots of energy and immediately went to work. With the Mexican music blasting away I looked to the nearby parking lot and saw a lady sitting in her car and waved for her join us. She looked around then approached me with 2 envelopes.
Inside? The ashes of her mother and father!
This kind lady wanted those ashes placed beneath the tiles she had bought. Of course, I wasn't about to ask permission from City Hall! Instead, I gathered the crew and told them we'd bury those ashes under her tiles. The workers immediately turned off the boom box, stood back in quiet reverence and prepared the soil. She then poured in the cremains.
The next day, every single member of our wonderful tile team purchased their own tiles to honor grandparents and family members.
And that's what public art is all about.