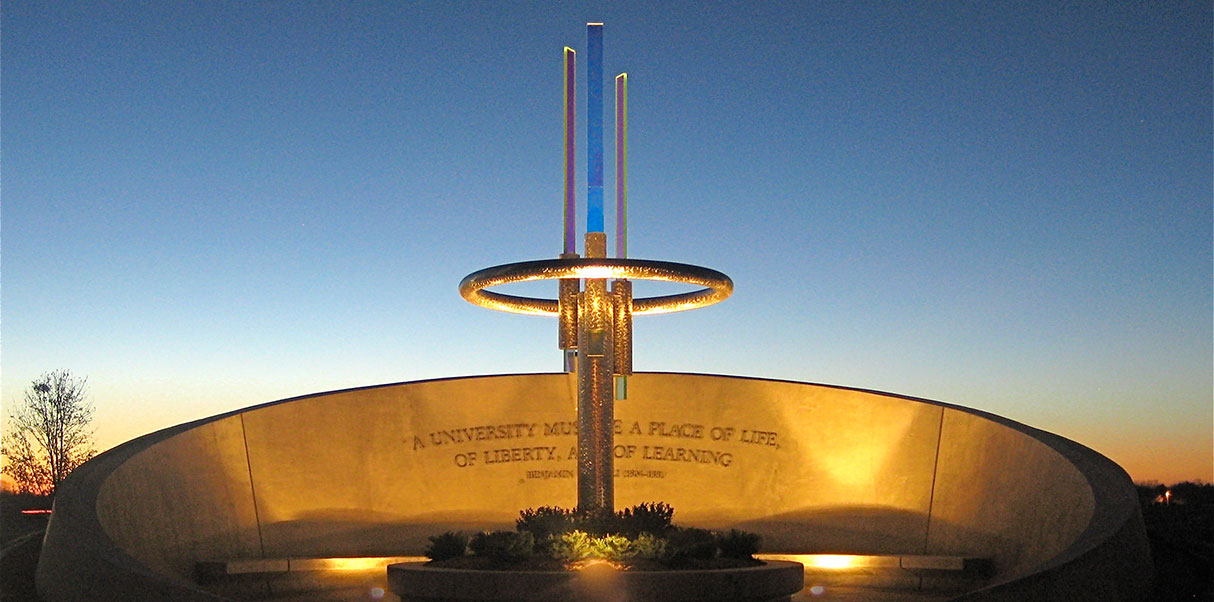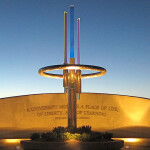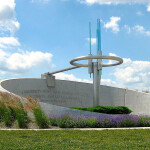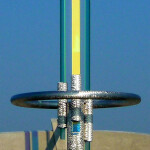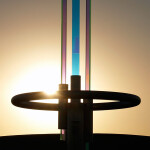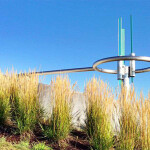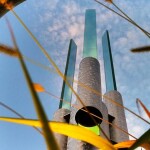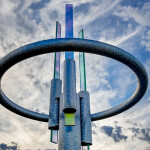 Transformations ~ A Place of Light, Liberty and Learning, Purdue University, Columbus, IN
Scale: 45 feet high, 80 feet diameter, 30 feet diameter cored concrete walls ~ Materials: stainless steel, concrete, dichroic glass
The dramatic sculpture suspended within this university gathering space focuses on 3 stainless steel cylinders with their illuminated and reflective glass panels. Embedded lighting beams up to the three reflective panels. Raised walls surround a seating area to serve as a sound barrier to local traffic.
The three lighted glass pillars symbolize the concepts of light, liberty, and learning, which reflect a featured a Benjamin Disraeli quote above the seating area: "A University Must be a Place of Light, of Liberty, and of Learning." They are also a tribute to IUPUC's collaboration among Indiana University, Purdue University and the people of Columbus.
A Personal Story
We were called into this project with the specific request to construct a gas flame tower to direct the student body to the entrance of the IUPUC (Indiana University ~ Perdue University) campus.
I chose instead to use highly refractive colored glass panels to activate the space. In fact, the materal is so reflective we needed FAA approval because of the proximity to the local airport! They were concerned the high color refraction and illumination might interfere with landing and takeoffs. Of course it didn't.
But it was the perfect material for catching students' attention! And speaking of airport proximity (and highway noise) we elevated the landscape into a sound barrier to create a quiet and meditative space for guests, students and faculty. A space were students' dreams and ambitions can take flight!