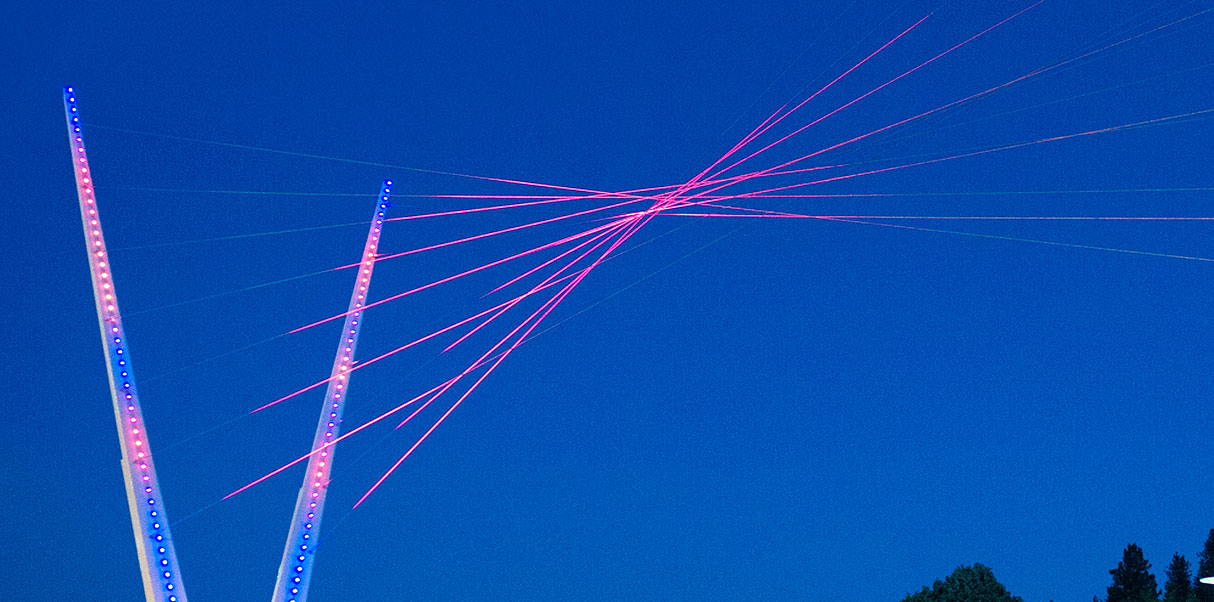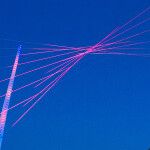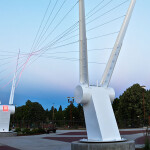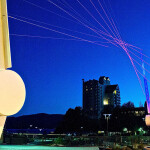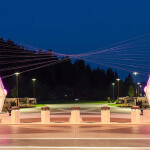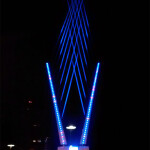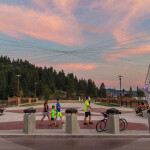 Under the Rainbow, Coeur D'Alene, ID
Scale: 26 ft wide, 120 ft. long ~ Materials: Steel, concrete wire, LED lighting
This pedestrian archway opens to McEuen Park, by the waterfront, and gives visitors the sense of place, visceral power and beauty of walking day or night, Under the Rainbow. A rainbow of constantly changing colors that reflect and energize this public space.
The sculpture compliments the waterfront and captures the imagination and excitement of the citizens of Coeur d Arlene. The 26' wide gateway to this park is visually exciting with interlaced cables strung between 2 steel yoke pillars. This work creates a connection between Public Art and Public Performance. It creates interaction and public participation at the entry to the park.
A Personal Story
As we often do, we worked with mechanical and structural engineers to finalize the details. On this project, our structural engineer cautioned us about the crossing cables. They had to be tuned like a piano, to get just the right position and tension, and to keep them apart for the most dramatic lighting effect. Unfortunately, because the piece is backlit from the nearby city street, we had to increase intensity of the LEDs to overcome the ambient lighting.
But it worked. Whew!